Strawberries are a favorite in many households. They are tasty and nutritious fruits that taste excellent when eaten as a fruit and when incorporated into desserts like strawberry shortcake, ice cream, jam, jelly, and many more. The taste of strawberries is worth more than its price tag, especially when you consider its many health benefits. Unfortunately, strawberries can also be carriers of harmful pathogens such as bacteria and viruses. Learning how to clean strawberries is essential to remove these harmful pathogens that can cause some typical foodborne illnesses.
Why Is It So Important to Clean Strawberries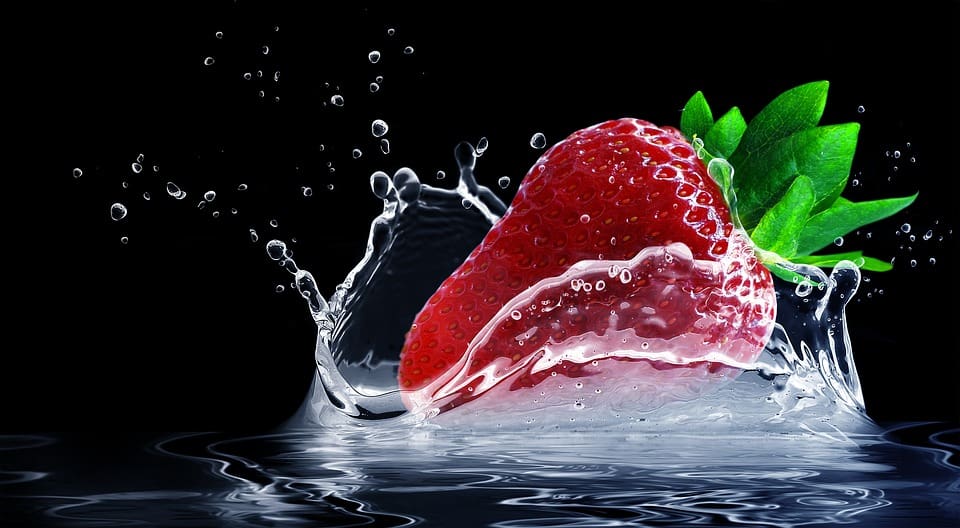 Strawberries contain a lot of nutritional value, which is why they must continue to be a part of your diet, even if they regularly lead on the dirty dozen food list.
The Dirty Dozen Food List
The Dirty Dozen is a list curated by the Environmental Working Group (EWG) to educate the public on food safety. They list the top 12 fruits and vegetables which have the highest pesticide residue level on them. The dirty dozen list is published using the results of thousands of tested samples and has been published every year since 2004. Because these crops have the highest level of contamination, shoppers must thoroughly clean them before use. Another option is buying organic strawberries, but even those may have traces of natural pesticides on them.
How to Clean Strawberries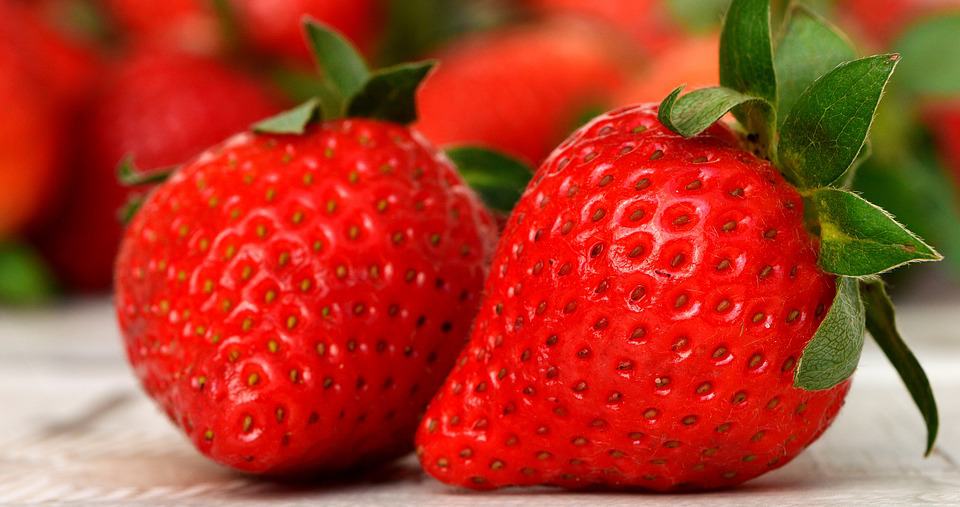 While it is important that you clean your strawberries before using them, it is also essential to know when to clean them. If you are planning on using the strawberries immediately, sure go ahead and clean them. But what about when you plan to store them in the refrigerator before you get around to using them?
Strawberries have a sponge-like quality where they absorb water very quickly. And if you end up storing these washed strawberries in the refrigerator, it is basically an invitation for them to go bad fast. You will notice strawberries stored this way become mushy and start to decay very quickly compared to unwashed ones.
The best time to clean strawberries is right before you plan to consume or use them. If you have strawberries that you want to use in a couple of days, store them unwashed in the refrigerator. Ensure that you keep them in a plastic bag or in a container that stops their interaction with other food you may have stored in the fridge.
However, if you do have washed strawberries that you want to store in the refrigerator, make sure that you dry them thoroughly before storing them in an airtight container. You can dry the strawberries using a paper towel or even a soft kitchen towel.
Clean Strawberries With Vinegar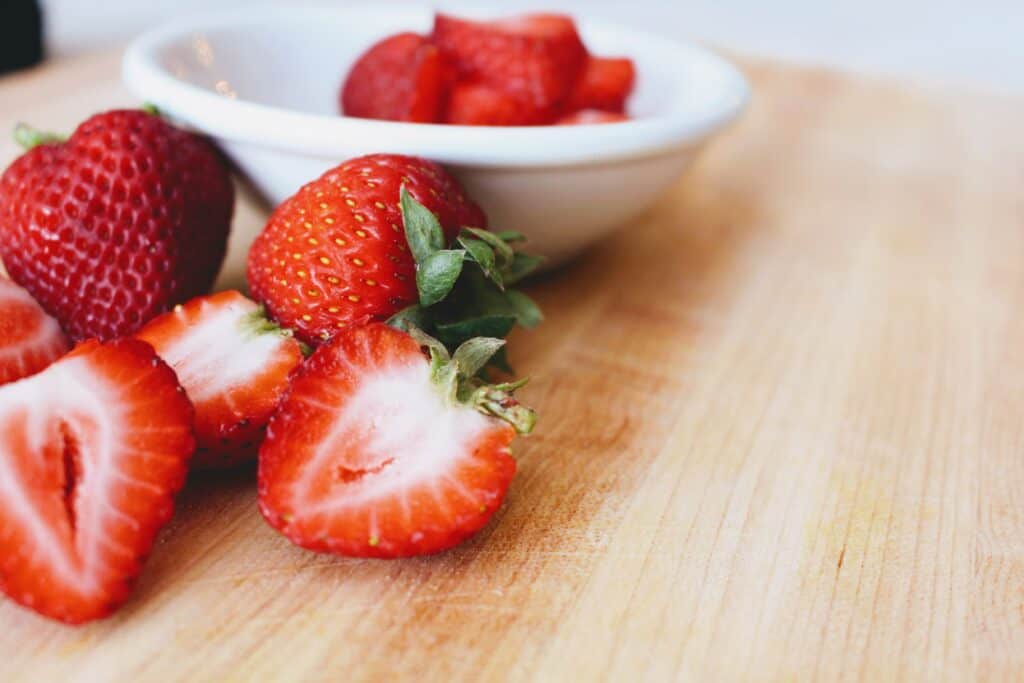 The acetic acid in vinegar makes it a great contender for cleaning your strawberries. Vinegar helps remove the dirt, grime, and germs from the strawberries and even helps kill bacteria on the strawberries.
Transfer your strawberries to a large clean bowl and add eight parts water to 1 part vinegar.
Let your strawberries soak for at least 10 – 15 minutes, and this will ensure that all the harmful contaminants are eliminated from your strawberries.
Once the 15 minutes are up, drain the strawberries into a colander and rinse them again, this time with just plain water. Rinsing them with plain water will help remove any vinegar residue that may be present on the strawberries.
Your strawberries are all clean now! You can eat them now, or if you want to use them in some kind of dessert, you can let them air dry before you use them.
Clean Strawberries With Salt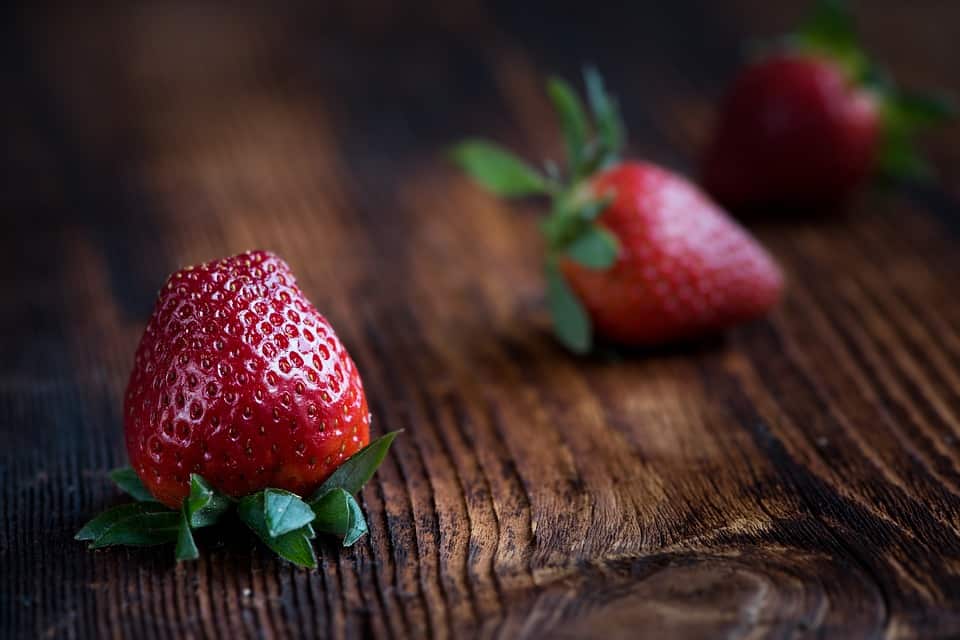 If you don't have vinegar on hand, you can also use salt to clean your strawberries.
In a large bowl, add warm water, and for every cup of water you are adding, add a teaspoon of salt. The warm water will help in dissolving the salt.
Wait until the water comes down to room temperature and the salt has dissolved. If needed, you can use a clean spoon to stir the water to help the salt dissolve.
Add in your strawberries and let them soak for 5 minutes.
At the end of 5 minutes, drain the strawberries using a colander and rinse them thoroughly with cold water. It's important to rinse them properly to make sure you get rid of all the salt. Your strawberries are ready to eat!
Clean Strawberries Using Baking Soda
Another method of cleaning strawberries is by using baking soda. However, one thing to note is that baking soda does not remove all types of pesticides, but it does help remove the most common types.
In a clean, large bowl, add your water, and for every 2 cups of water, add a teaspoon of baking soda.
Stir the water so that the baking soda dissolves completely.
Once the baking soda has dissolved, add in your strawberries and let them soak for 15 minutes.
Once the time is up, drain your strawberries in a colander and rinse them thoroughly using cold water to remove all traces of baking soda.
Clean Strawberries Using Water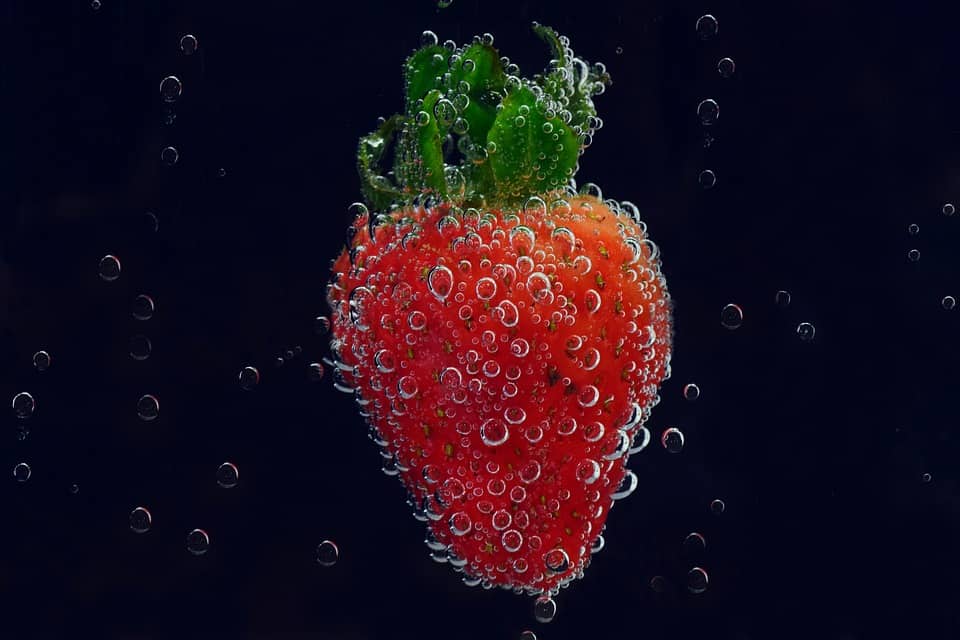 If you are using organic strawberries, you may get away with just using plain water for cleaning your strawberries.
Fill a bowl with cold water and add your strawberries to it.
Let the strawberries soak in the water for 5 – 10 minutes.
Drain the strawberries and fill the bowl again with fresh water to soak your strawberries again for 5 minutes. Repeat this step 2  – 3 times to ensure that you are cleaning the strawberries thoroughly.
It's important to note that rinsing with water is not enough when cleaning strawberries bought at the grocery store. Unless you are sure that the strawberries are organic, it's always safer to use any other methods described above to clean the strawberries.
Strawberry Tips
Make sure you clean your hands with soap and water before handling the strawberries.
If there are any squished or too soft strawberries, discard them.
When buying strawberries, look for strawberries that look full and plump and have a bright red color.
Remember the mantra "When in doubt, throw it out." Don't roll the dice and try them out if you are doubtful about whether your strawberries are safe for consumption. Toss them out.
Frequently Asked Questions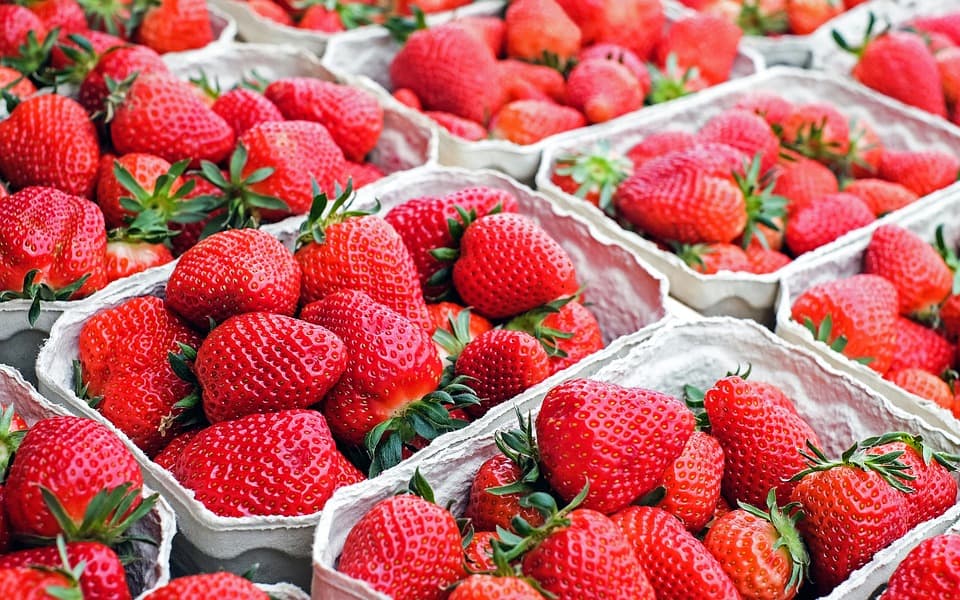 Can I use dish soap for cleaning strawberries?
The Food and Drug Administration (FDA) does not recommend using dish soap, any chemical cleaner, or detergent to clean any vegetables. The reason is that the soap can penetrate the food substance, and instead of making it safer to consume, it ends up contaminating it more.
Can I use apple cider vinegar to clean my strawberries?
Yes, you can use apple cider vinegar to clean your strawberries. Simply follow the same steps described above for cleaning strawberries using vinegar, and your strawberries should be safe for consumption.
How to check if strawberries have gone bad?
Strawberries are pretty easy to identify if they are starting to go bad. If any strawberries seem soft and mushy, they are probably overripe and beginning to decay and if any of the strawberries have bruises on them, discard them. If there is any appearance of mold on the strawberries or on the container they are being stored in, toss the strawberries.
Conclusion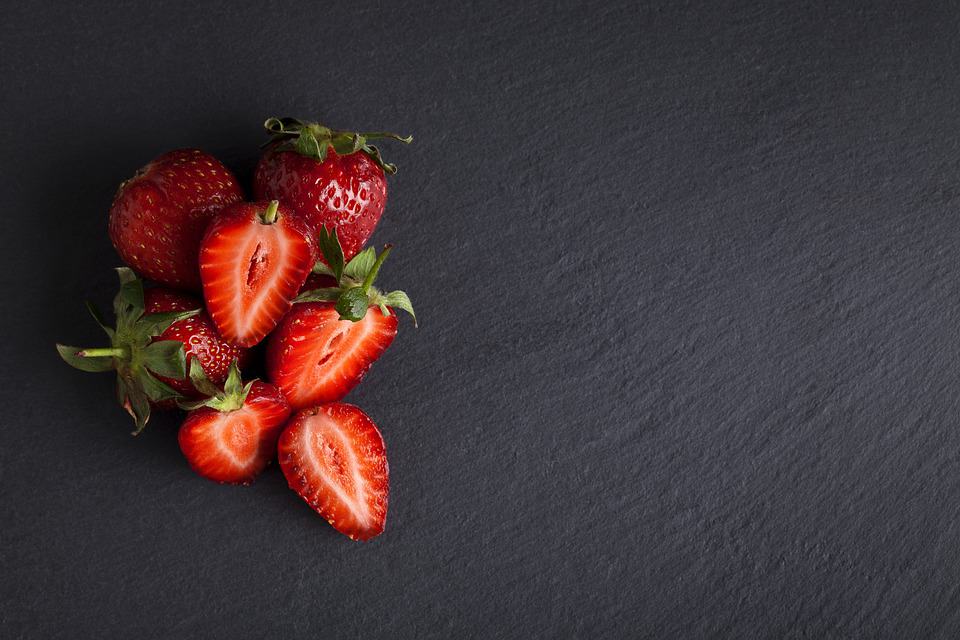 Strawberries are a favorite for many people, and for a good reason too. Their deliciousness and many health benefits make them a must-have when they are in season. With a little bit of care and knowledge, you too can make strawberry consumption safe for yourself and your family, and hopefully, you will find that this guide helps you do just that!